"PNSO Dinosaur Museum: Chinese Dinosaur Stars –The Scientific Art Exhibition of ZHAO Chuang & YANG Yang," jointly launched by HUNZHI Books, Qingdao Publishing House, and PNSO, will open on Feb. 20th, 2023.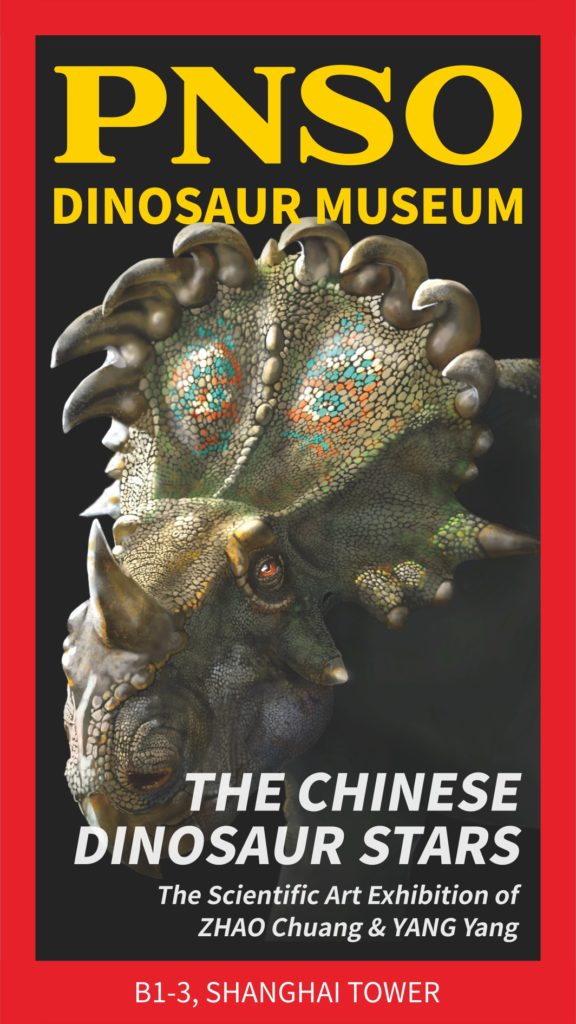 In the exhibition, the scientific artist ZHAO Chuang and the science writer for children YANG Yang will use sculptures, paintings, videos, and other forms to introduce Chinese dinosaur stars and present the scroll of life in Shandong, Sichuan, Chongqing, Liaoning, and other regions hundreds of millions of years ago. A-Qi the Sinoceratops, Xiaoqin the Tsintaosaurus, Luxiong the Zhuchengtyrannus, Yinqi the Yutyrannus, An'an the Beibeilong, Gaoyuan the Microraptor, Er-ma the Mamenchisaurus, Dayong the Yangchuanosaurus, etc., all these big stars in the PNSO dinosaur world are waiting to meet you and become your friends!
All the content of this exhibition comes from ZHAO Chuang and YANG Yang's "PNSO's Scientific Art Projects Plan: Stories on Earth (2010-2070)." PNSO books published by Qingdao Publishing House, such as I Have a T. rex series, PNSO Dinosaur Museum: Chinese Dinosaurs series, PNSO Dinosaur Stories series and PNSO Super Lift-the-Flip series, will also be exhibited.
To bring children beautiful things, experience, and creativity is more than happy. When visiting the exhibition, we encourage parents and friends to appreciate these paintings and sculptures together with their children, scan the QR code to watch the stories of every Chinese dinosaur star, read dinosaur books, and explain to children the magnificent scroll of life presented. You can also take this exhibition – in ways of taking rich books, models, posters, puzzles, and other products home- hang or display at home to create a dinosaur art world of your own!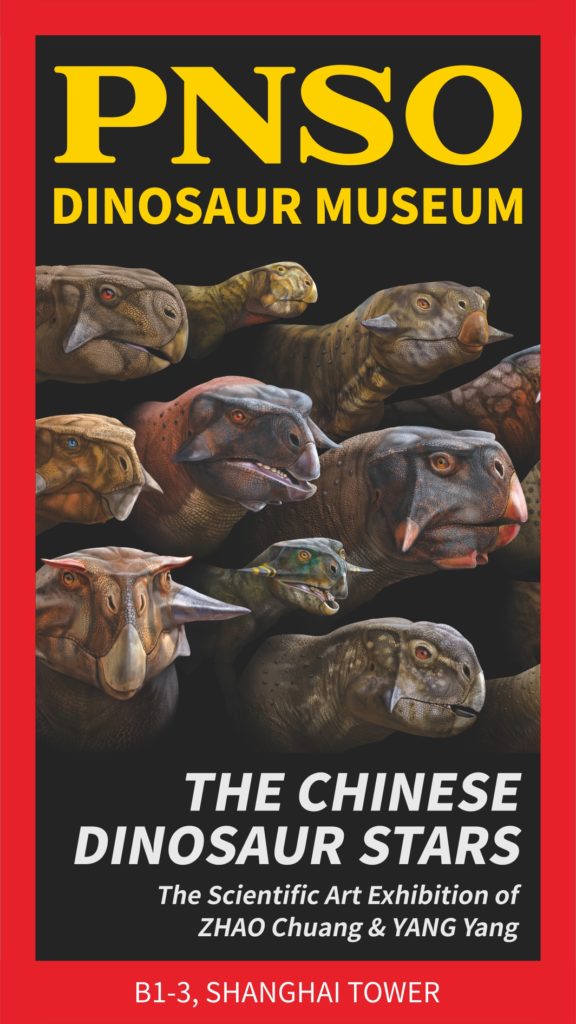 Welcome everyone to visit the exhibition! From 17:00-18:00 on the opening day, you can also learn to draw dinosaurs with ZHAO Chuang! Come and join in many wonderful opening activities of HUNZHI Books!
Exhibition Venue: HUNZHI Books, B1-3, Shanghai Tower
Exhibition Time: Open on Feb. 20th, 2023