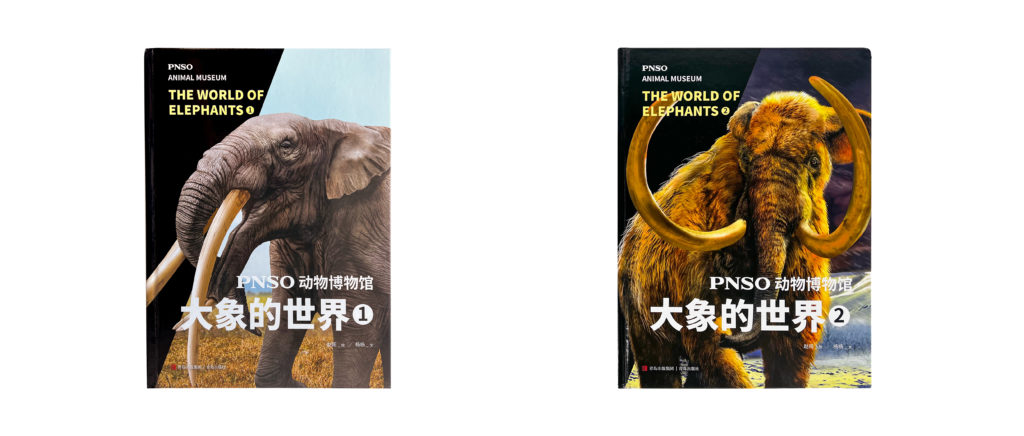 In October 2022, The World of Elephants 1 and The World of Elephants 2 from the PNSO Animal Museum series have been published in Chinese. The two volumes scientifically and artistically present the evolution of proboscideans that have lasted for 60 million years. In terms of design, the two books still follow the PNSO Museum format in using 1-meter-long colorful fold-out pages to present abundant details.
In March 2020, a herd of 16 wild Asian elephants entered Pu'er City from Xishuangbanna and headed all the way north, arousing national and global attention. As the largest terrestrial mammals, elephants are familiar to people. But do you really know them well? Do you knowledge that colossal elephants evolved from animals of only rabbit size? Do you know the Proboscidea that elephants belong to have lived on Earth for almost 60 million years? What evolutionary paths did different members of the family Elephantidae choose? What efforts and attempts have been made by elephants in different periods to survive? You can find many secrets about elephants in this series.
PNSO Animal Museum: The World of Elephants 1
Inner Pages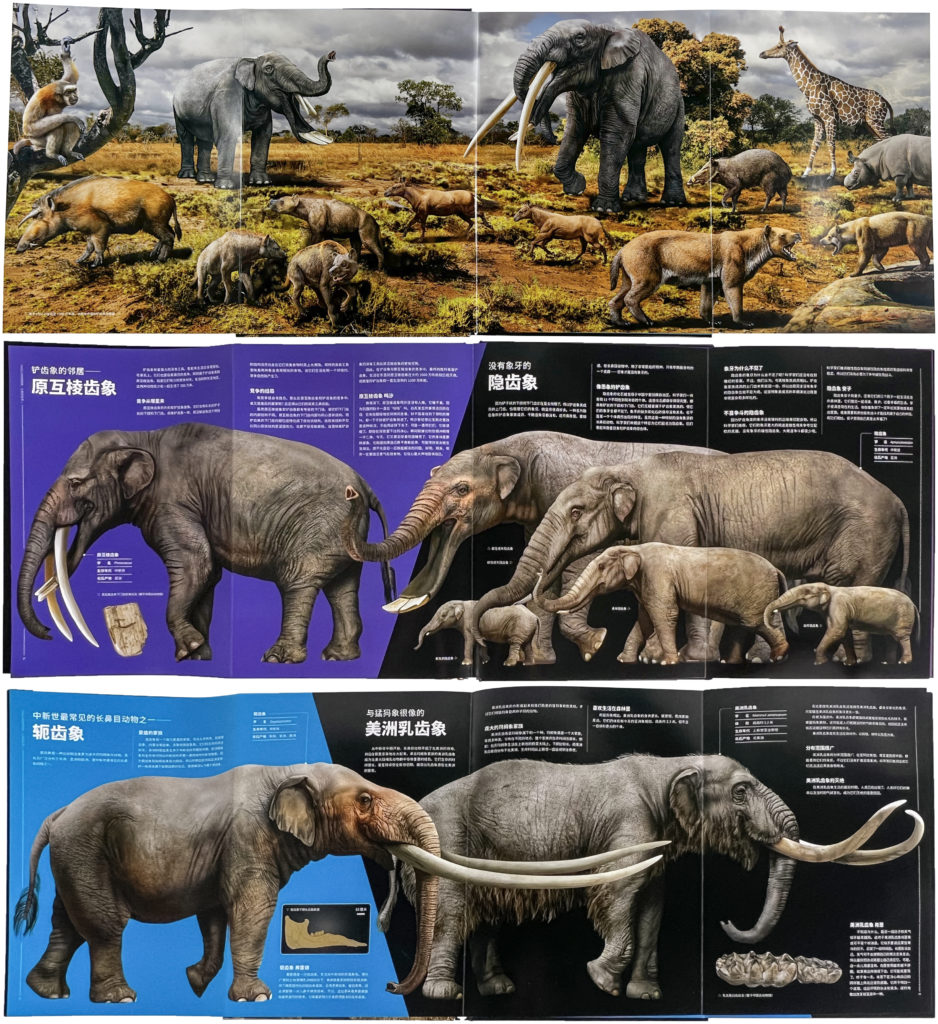 All works in this series come from the research results of "Darwin: An Art Project of Life Science" of "PNSO's Scientific Art Projects Plan: Stories on Earth". Mr. ZHAO Chuang, a scientific artist, strictly follows available scientific evidence throughout his creation, by building his artistic framework based on fossils and scientific data. He restored skeletons, models, and the ecological environment from fossils, to make these both scientifically rigorous and artistically creative. Based on the latest research, Ms. YANG Yang, a science writer for children, vividly depicts the tortuous evolutionary process of proboscideans, and the stories about its members that you may know or not, such as Deinotherium, Gomphotherium, Aphanobelodon, Stegodon, Mammuthus, Loxodonta (Africa elephants)… to lead the readers to appreciate the charm of the elephant world and explore the scientific facts of elephants.
PNSO Animal Museum: The World of Elephants 2
Inner Pages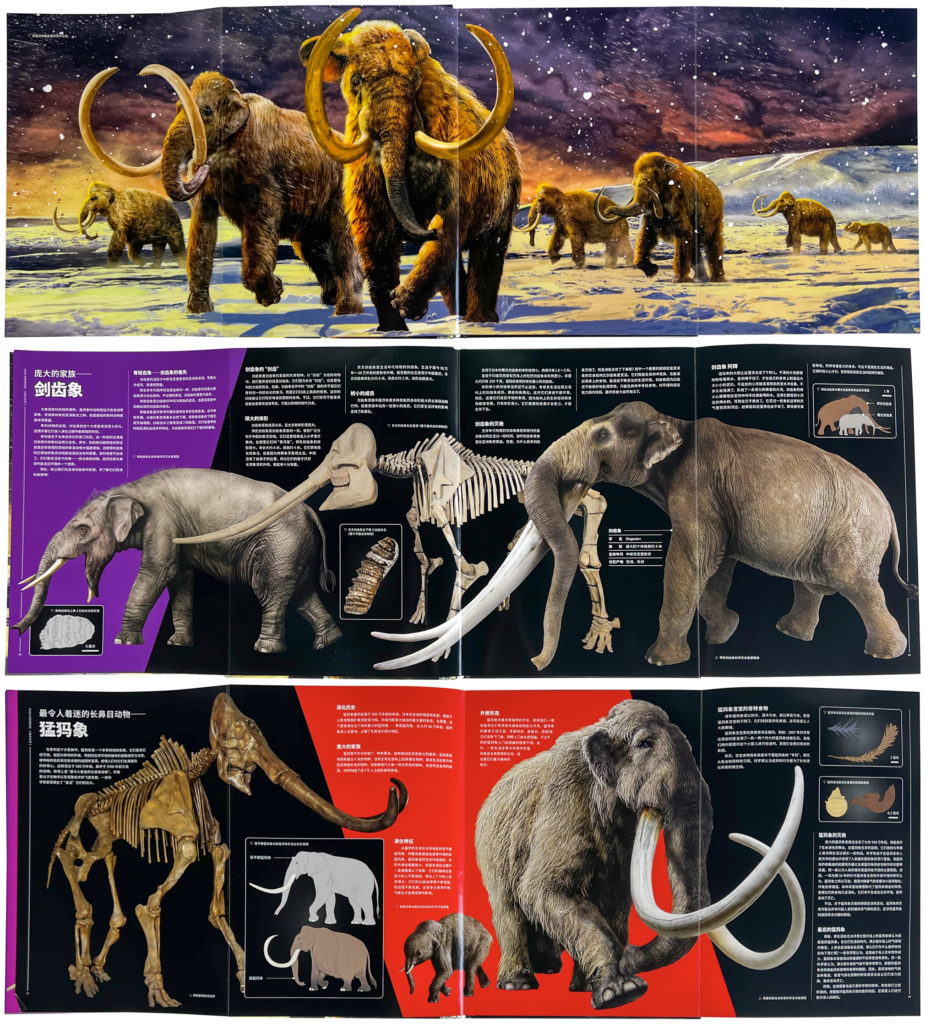 The simplified Chinese version of PNSO Animal Museum: The World of Elephants 1 and PNSO Animal Museum: The World of Elephants 2 is published by Enjoy Reading Era X Qingdao Publishing House. Audio programs and video programs of the same series will be launched soon, aiming to complete the readers' experience. We look forward to your interesting reading feedback!