PNSO Dinosaur Museum · Dinosaur Stars · Trading Card · Series 1, jointly created by PNSO and UNICARD, officially released in April 2023. This set of cards is dedicated to all dinosaur lovers, card collectors, and art enthusiasts. PNSO founders, Zhao Chuang and Yang Yang, provided with academic support as well as scientific artworks.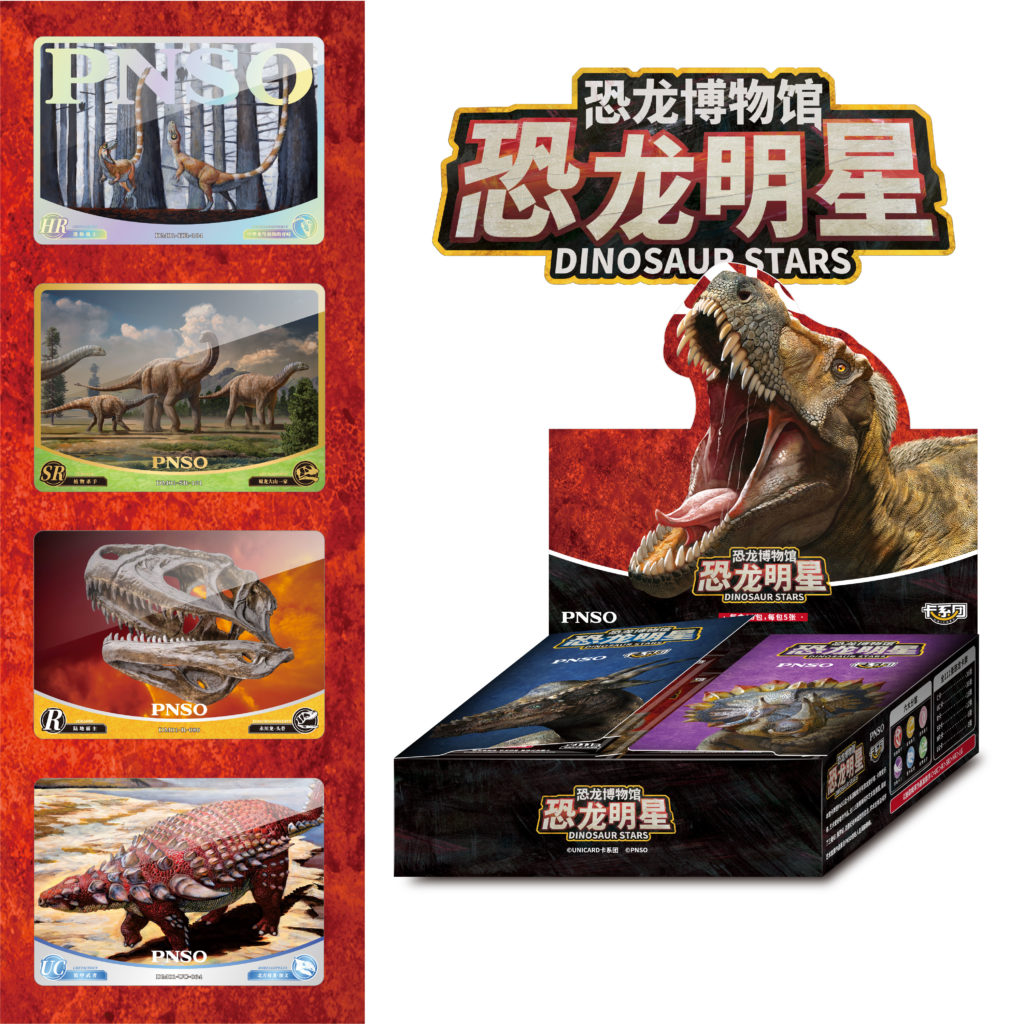 Do you prefer mighty and invincible tyrannosaurs? Or the swift dromaeosaurids? Maybe you are more fond of the ceratopsians who dared to fight their fate? Or a big fan of the armored ankylosaurs? Or do you love all dinosaurs regardless of their diet and characteristics? This set of cards contains six sections: Ultimate Hunter, Land Overlord, Mini Warriors, Horned Fighter, Armored Warrior, and Plant Killer. A total of 111 exquisite scientific and artistic restorations depict dinosaurs from the Triassic, Jurassic, and Cretaceous periods. You are sure to find your favorite dinosaur here.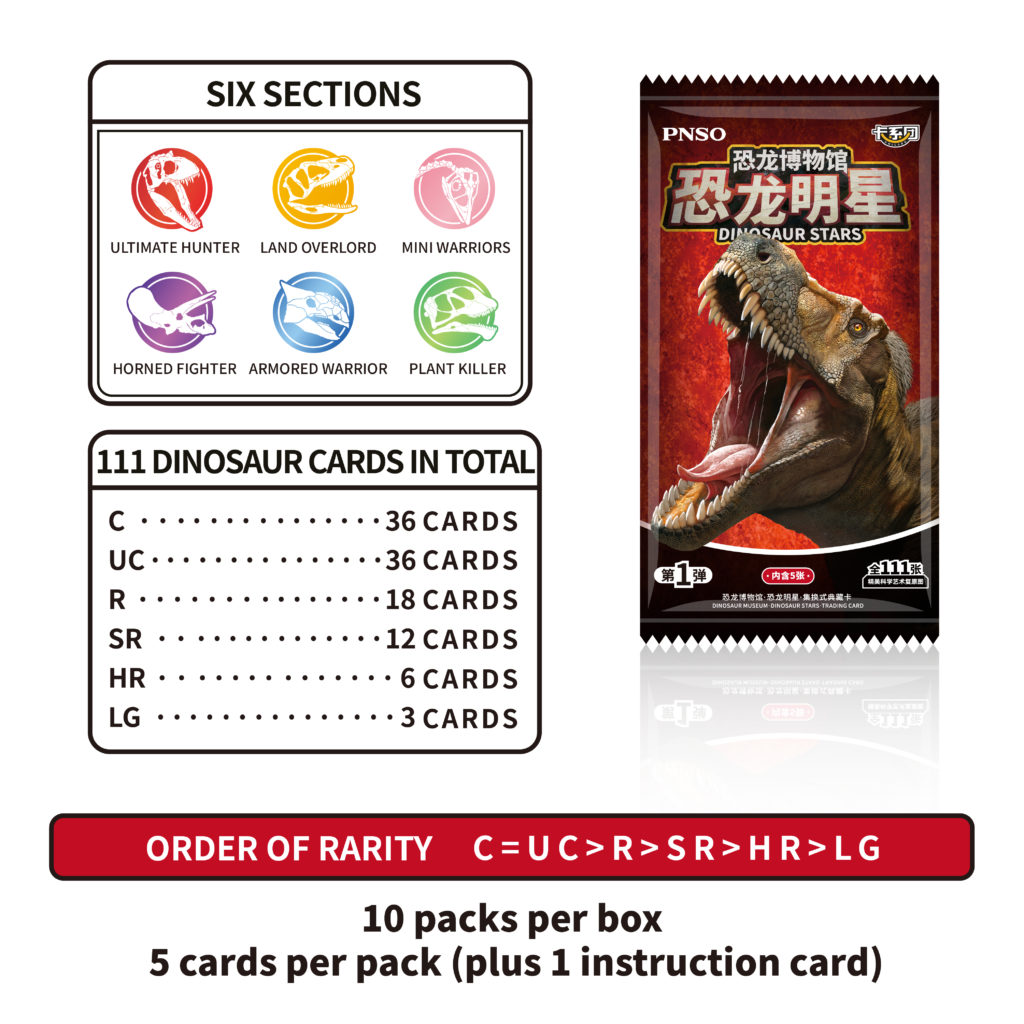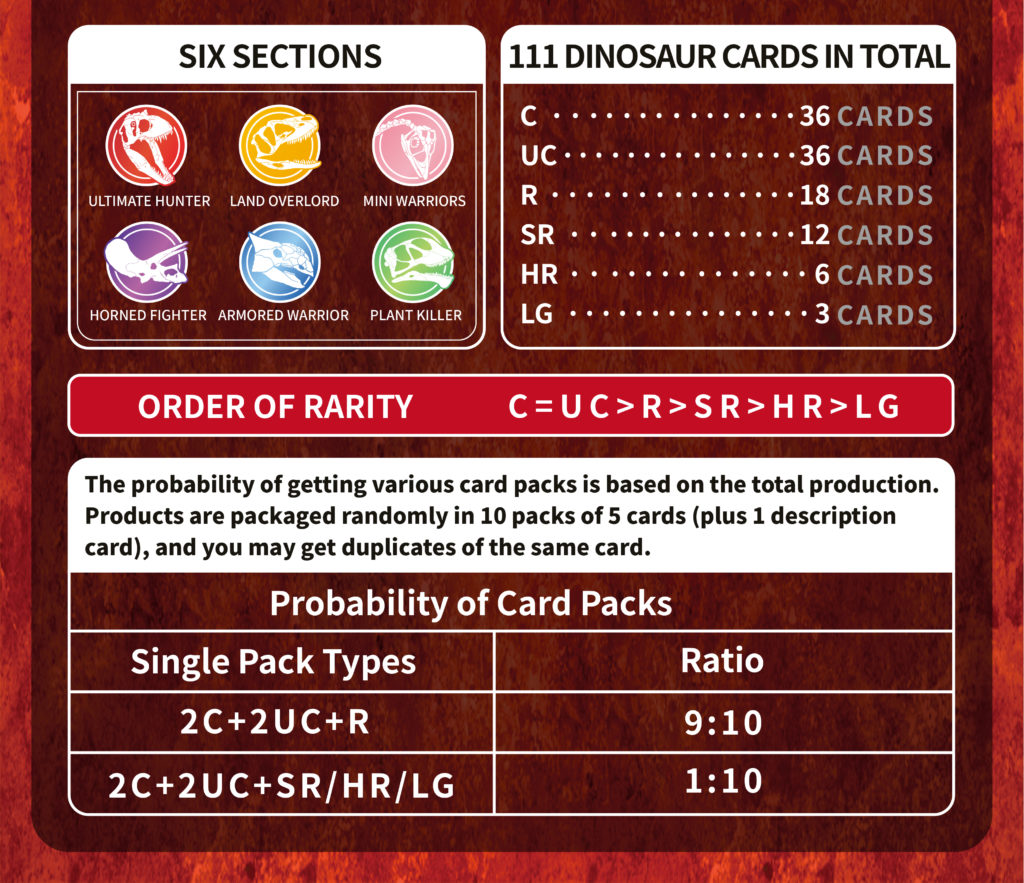 Products are packaged randomly in 10 packs of 5 cards (plus 1 descrition card), and you may get duplicates of the same card. All the works of this series come from the research results of "Darwin: An Art Project of Life Science" of "PNSO's Scientific Art Projects Plan: Stories on Earth." The exquisite-designed cards with lifelike restorations are both scientific and artistic, which are of great collection value.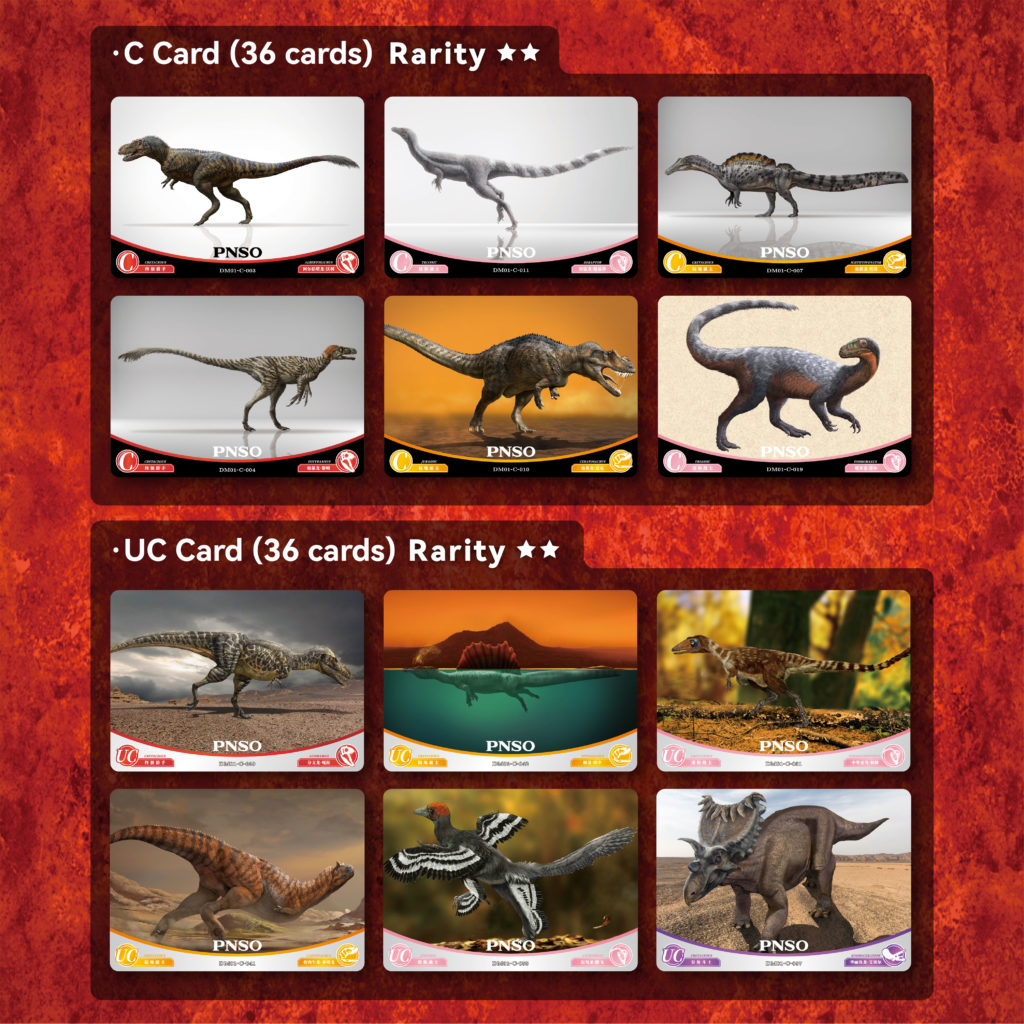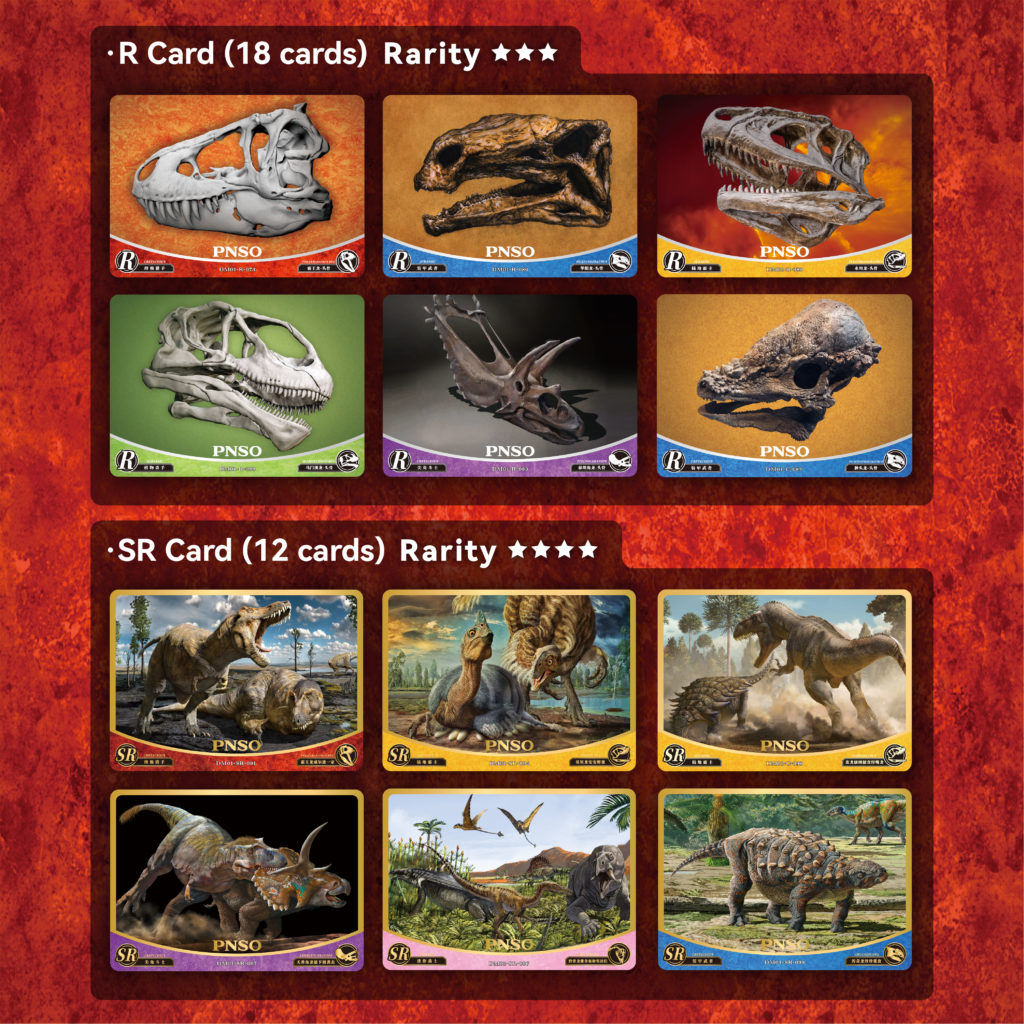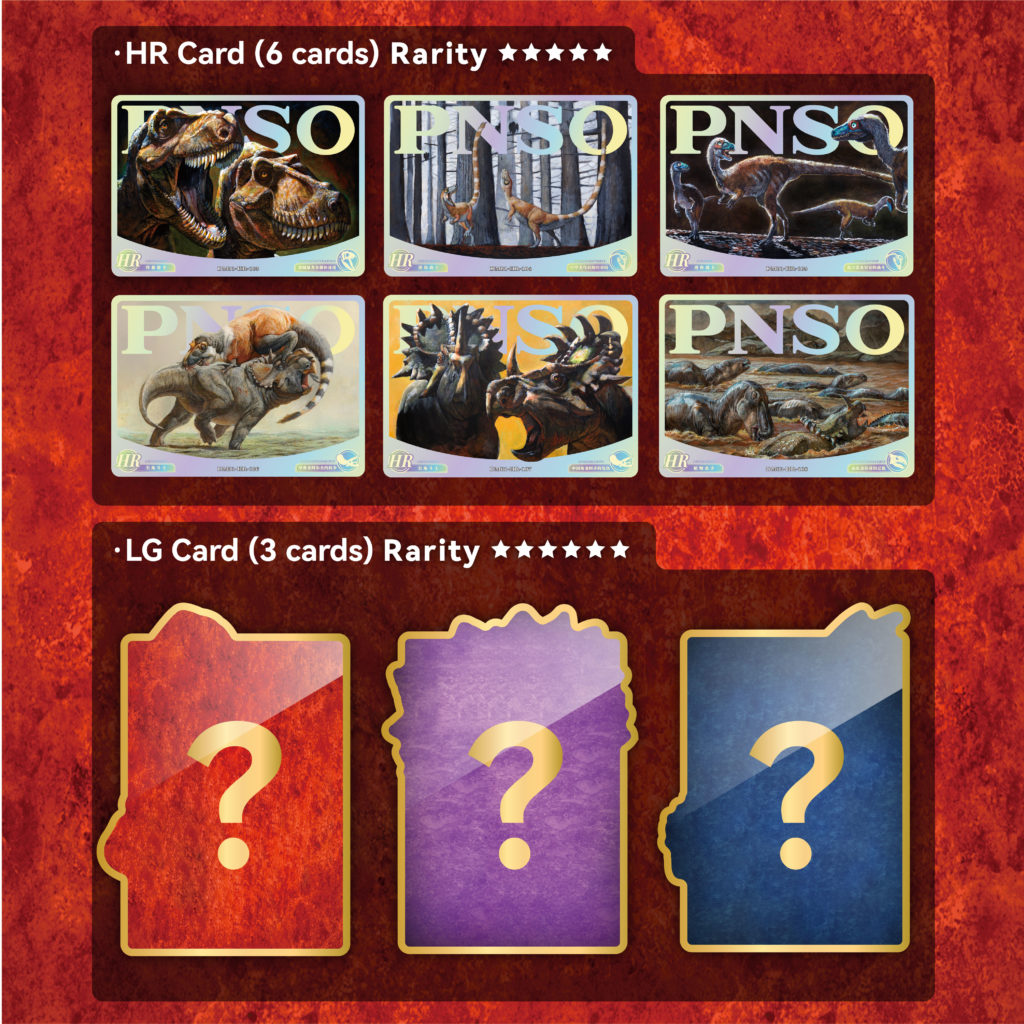 PNSO Dinosaur Museum · Dinosaur Stars · Trading Card series will launch more dinosaur cards of different types and forms in succession, so stay tuned. Come and collect your favorite dinosaurs!