In March, 2021, the English-edition PNSO Encyclopedia For Children: The Secrets of Dinosaurs illustrated by scientific artist Mr. ZHAO Chuang, written by Ms. YANG Yang, an author of scientific fairytale for children and published by Brown Books was highly recommended by the Wall Street Journal (WSJ) book review.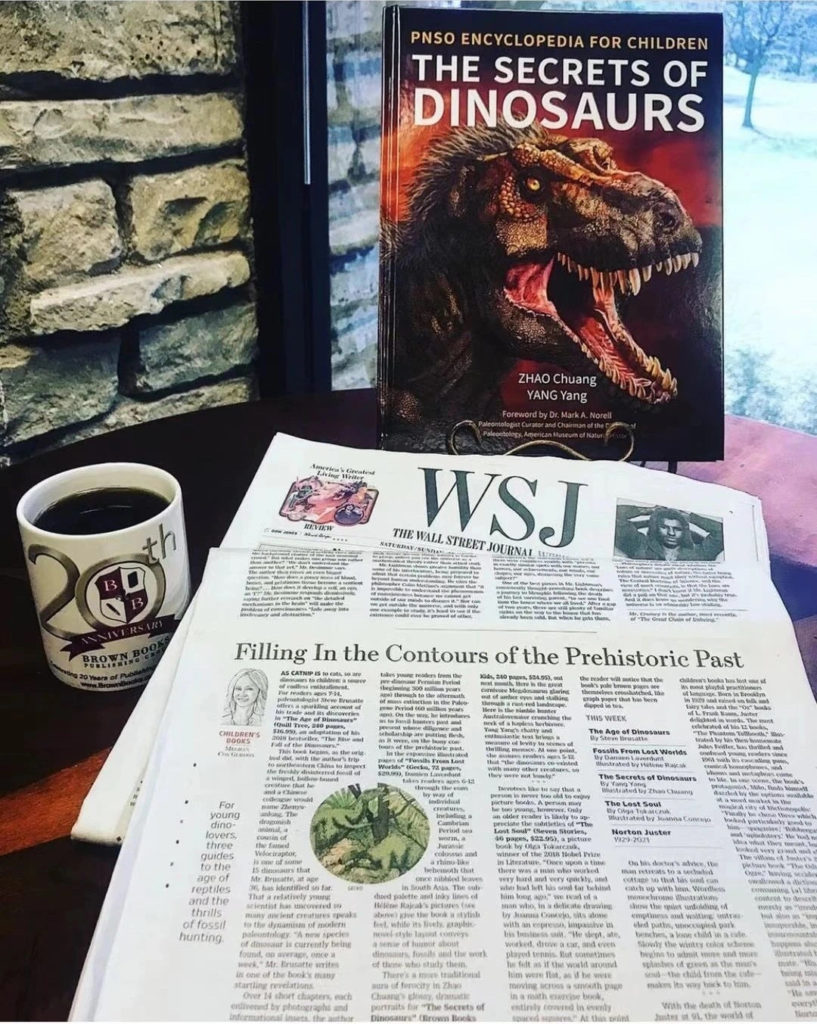 ©Instagram @Brownbookpublishing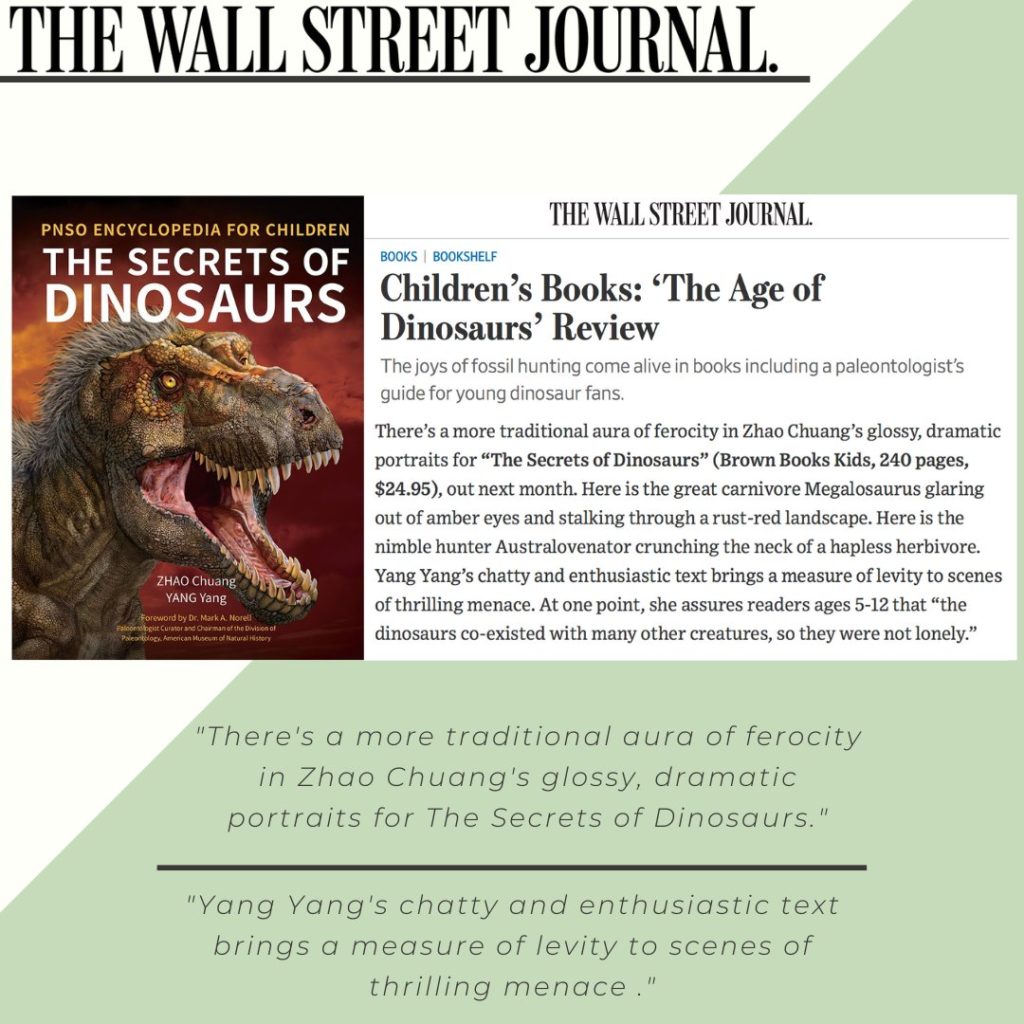 There's a more traditional aura of ferocity in Zhao Chuang's glossy, dramatic portraits for "The Secrets of Dinosaurs" (Brown Books Kids, 240pages, $24.95), out next month. Here is the great carnivore Megalosaurus glaring out of amber eyes and stalking through a rust-red landscape. Here is the nimble hunter Australovenator crunching the neck of a hapless herbivore. Yang Yang's chatty and enthusiastic text brings a measure of levity to scenes of thrilling menace. At one point, she assures readers ages 5-12 that "the dinosaurs co-existed with many other creatures, so they were not lonely.
March 12, 2021 By Meghan Cox Gurdon, The Wall Street Journal
The book has been on pre-sale and will be officially meet the readers face to face in April 27, 2021. The Secrets of Pterosaurs and the Secrets of Ancient Sea Monsters of PNSO Encyclopedia for Children series will also be published by Brown Books soon.