Four new books of the PNSO Marine Museum series, scientific art books by ZHAO Chuang and YANG Yang, officially published in Chinese in June 2022, including The Cambrian Explosion, The Great Development of Life, The Secrets of Whales, and The World of Sharks. These described marine organisms of great significance in the evolutionary history will help the readers to explore the mystery of the origin of life and understand the marine world. In terms of design, the four books still follow the PNSO Museum format in super-long colorful fold-out pages. The fully expanded fold-out pages are almost one meter long which present abundant details.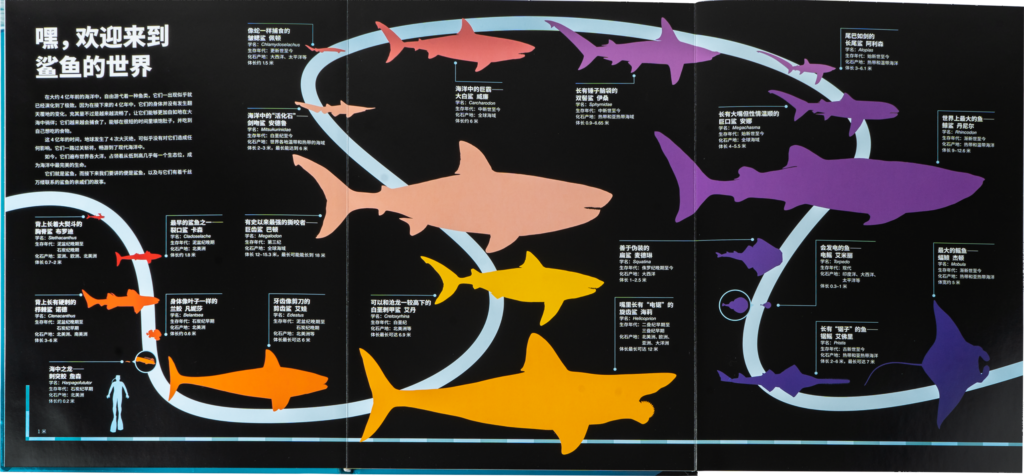 All works in this series come from the research results of "Darwin: An Art Project of Life Science" of "PNSO's Scientific Art Projects Plan: Stories on Earth". Mr. ZHAO Chuang, PNSO's scientific artist, strictly follows available scientific evidence to make these both scientifically rigorous and artistically creative. Based on the latest dinosaur research, Ms. YANG Yang, the science writer for children, vividly depicts the magnificent marine world.

The simplified Chinese version of the PNSO Marine Museum series is authorized by PNSO to GUOMAI Culture to publish. Audio programs and video programs of the same series will be launched soon, aiming to complete readers' experience. PNSO Marine Museum series is a combination of scientific thinking and artistic beauty. It is a classic work for both adults and children who love marine organisms. We look forward to your interesting reading feedback!


In addition, the French and Italian versions of The World of Sharks have been authorized by PNSO to Nuinui through the Copyright Agency of China and were published in January 2021.